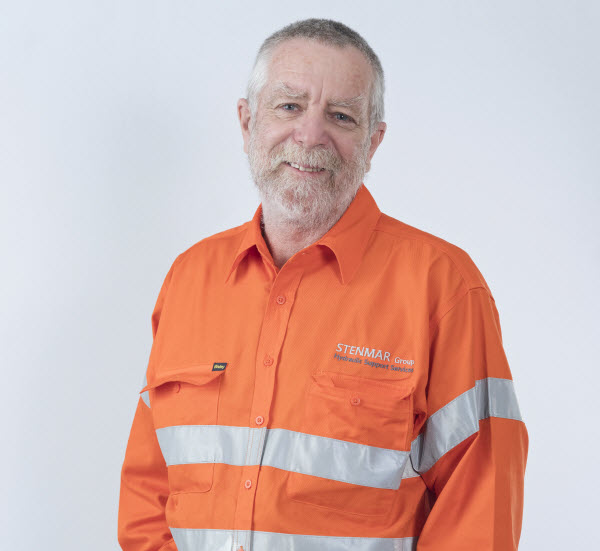 Workshop Service Technician
Barry Hall is a Stenmar Group Service Technician, and he primarily works in our hydraulic workshop, inspecting, testing, repairing, assembling and painting hydraulic parts and accessories.
Like many of our team, he's been part of the hydraulic industry for decades, so he has the technical expertise to ensure premium hydraulic solutions.
"I've been working in hydraulics for 40 years. I trained as a fitter and machinist straight from school, and my first job when my apprenticeship ended was with a large hydraulics company."
Barry tried other careers – including fabrication, maintenance fitting and time working in a cannery in his hometown – but he kept coming back to hydraulics.
And after a lifetime in the industry, he still finds there's enough variety to keep it engaging.
"There is still a bit of a challenge when you are inspecting parts and identifying faults. There's often something new each day, and a lot more variety than some other industries."
Barry enjoys tinkering outside work and he's a keen motorsport enthusiast, a hobby shared with his son. His other passion is photography.
"I was interested in photography many years ago and thinking of buying a good camera. I fixed a car for someone who offered me some cash or a camera – and I took the camera. I've been taking photos ever since."
For Barry, one of the best parts about Stenmar is the team. "We've worked together for years, and we knew each other when working in different companies. The camaraderie among the team is one of the best parts."
Like Barry, every member of our skilled team is dedicated to highest-quality hydraulic solutions for expert hydraulic repairs, servicing and design.