With decades of engineering experience, Stenmar Group has comprehensive capability in large-scale and compliant hydraulic diagnostic, repairs, service and projects. We support our hydraulic servicing with a huge range of OEM hydraulic valves, parts and accessories. We stock all types and brands of hydraulic valves for rapid parts access.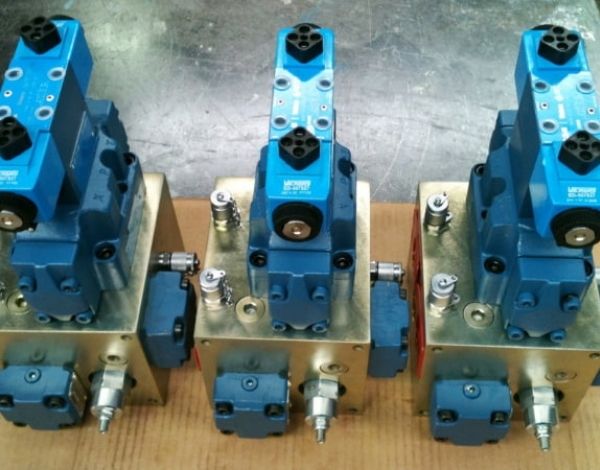 Vast stock of hydraulic valves
We're ready when you have a time-critical breakdown, or when you're looking to optimise performance.
With stock at hand in our Sydney warehouse, no time is lost to slow supply chains. We provide rapid delivery to help you get your machinery up and running – fast.
Our engineering experts are experienced across diverse sectors. We liaise with each customer to find optimal, like-for-like hydraulic valves and accessories.
Our range of leading and smaller brands includes Hydac, Danfoss, Eaton Vickers, Rexroth, Parker, Metso, Sun, Hydraforce, Bieri, Bucher and Atos.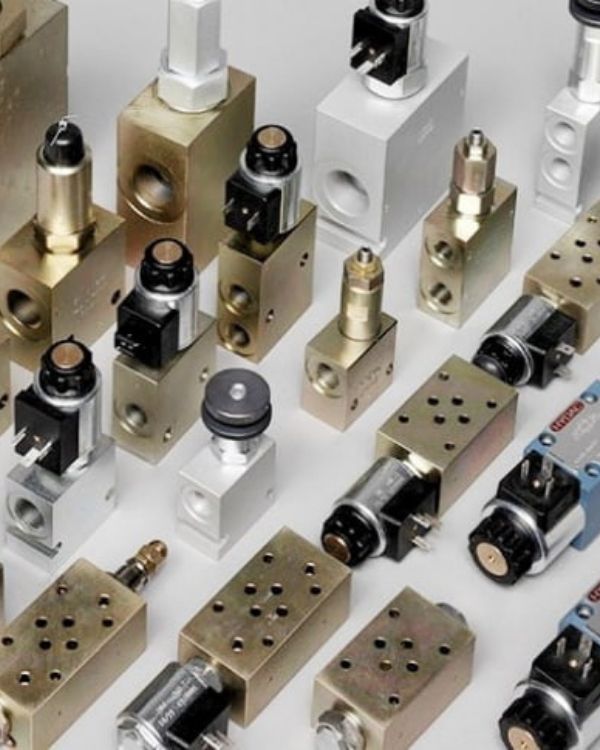 Hydraulic valve inventory
Stenmar supplies hydraulic valves:
Spool type
Cartridge type
Poppet type
Flow control
Directional control
Pressure control
Function control
Ball valves
Check valves
Isolation valves
Counterbalance
Relief valves
Sequence valves
Flow dividers
Shuttle valves
Safety valves
Custom designs
Purpose-built solutions
In-line, manifold mount, sectional
Proportional and servo control.
We design and supply hydraulic valve manifolds to suit your application or specification. We include full functionality and precise controls in easy to use, space saving circuits.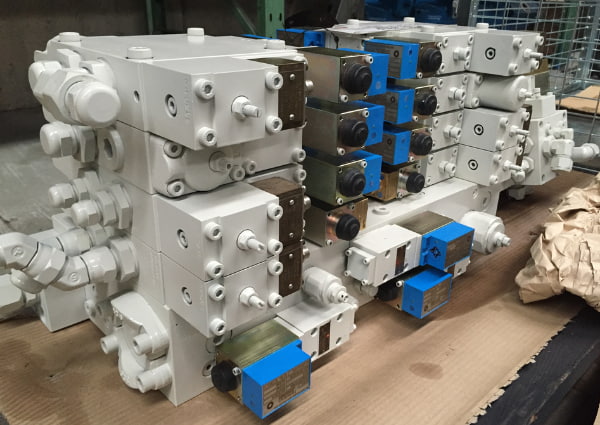 Hydraulic valve repairs and maintenance
Our engineers provide large-scale hydraulic repairs, servicing and projects for mining, manufacturing, transport, civil and construction. We know what you need to achieve and how to engineer systems for optimal production performance.
Our team can inspect, service and test hydraulic valves, provide comprehensive diagnostic reports and make optimisation recommendations.
Contact us if you need a hydraulic valve fast, or a tailored and robust hydraulic servicing solution.