Stenmar Group excels in hydraulic cylinder manufacture, repair, overhaul and servicing. We supply, deliver and install fast, to ensure no delay in getting your project started or keeping your equipment running. Our OEM approved hydraulic workshop features state-of-the-art equipment for transport, testing and manufacture of hydraulic cylinders.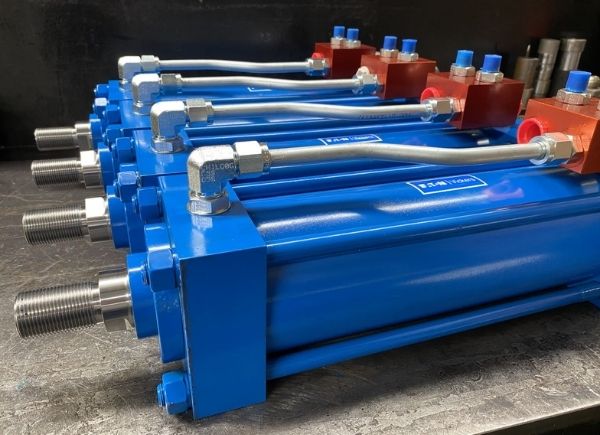 Complete range of hydraulic cylinders
Hydraulic cylinders come in many types and sizes. Our engineers have years of experience to help you select the best cylinder for your requirements.
We take into consideration all the factors affecting the application – force required, pressure available, speed of operation, type of fluid, duty cycle, operating conditions (temperature, moisture, chemical, weather etc) dimensional constraints, operational precision, wear contributors, safety issues, maintenance schedules, control inputs, budget, required life and more.
Let us pinpoint the best hydraulic cylinder for your needs.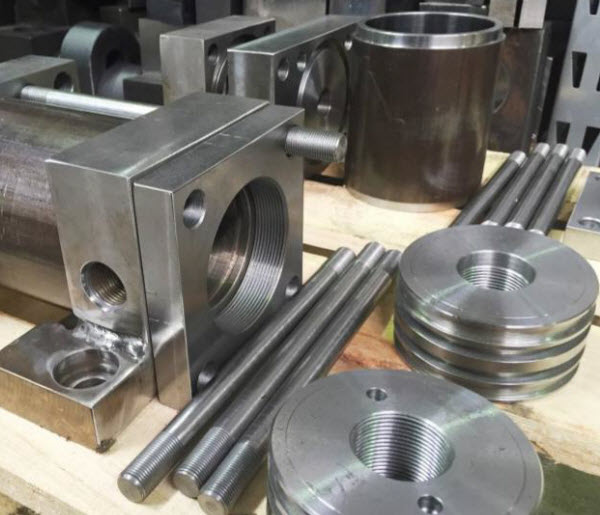 Hydraulic cylinder solutions
We understand production demands, so we're prepared when you have a critical breakdown or you need to minimise servicing downtime. We stock cylinder parts and base materials to avoid lengthy shipping delays.
Stenmar provides round-the-clock hydraulic cylinder repair and we can manufacture or modify parts in-house if required.
Our supply channels provide the widest choice in hydraulic cylinders, including brands like Eaton Vickers, Rexroth, Parker and more.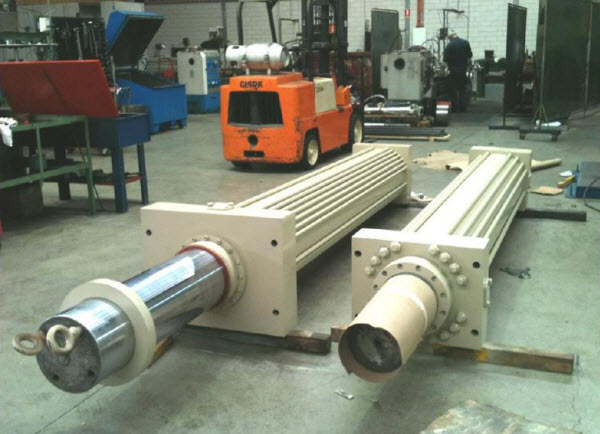 We supply a complete range of hydraulic cylinders and components for all applications. Our inventory includes:
NFPA cylinders
Euro cylinders
Mill cylinders
Ag cylinders
OEM cylinders
Special purpose cylinders
Full range of bore and stroke sizes
Mountings
Cushions
Integrated flow and directional controls
Accessories.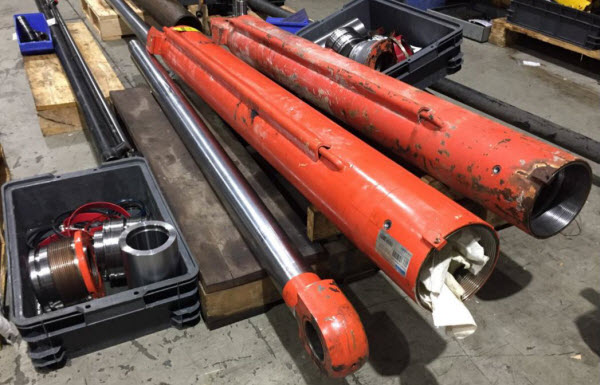 Hydraulic cylinder repairs and overhauls
Stenmar Group repairs and overhauls hydraulic cylinders of all types and sizes. Our large automated cylinder strip and assembly rig is purpose-built to enable efficient handling of big cylinders, allowing precision alignment and insertion/extraction of piston and rod assemblies.
Fast damage-free disassembly and reassembly of components means we get the job done quickly and correctly.
Our in-house machining capabilities allow us to manufacture cylinder parts like pistons, barrels, rods, glands, endcaps and mountings. We can machine to accommodate sizes affected by worn parts. Being in-house means fast response and top quality and finish.
We photograph and check-in cylinder repairs on arrival. Once we have measured, expertly assessed and professionally repaired the cylinders, we then fully test them to ensure operational functionality.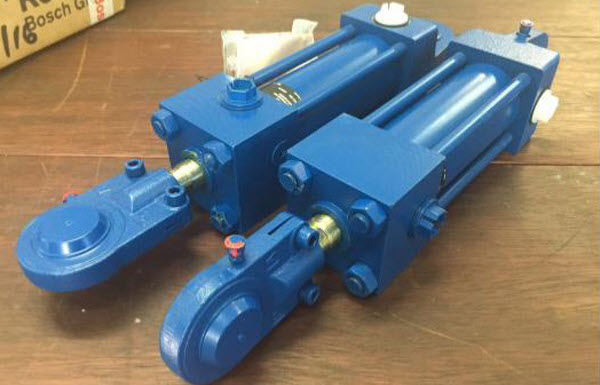 Tailored hydraulic cylinder solutions
We supply cylinders of all types and sizes across many different brands. If the exact cylinder you need is not available, we can manufacture to sample, specification or drawing to suit almost any application.
If you require a bespoke hydraulic cylinder or component for a new project, Stenmar Group can help.
Our OEM approved hydraulic workshop is fully equipped for MRO (maintenance, repair and overhaul) of cylinders including testing and transport. We can also upgrade cylinders to increase performance and reliability.
Contact us to speak to an engineer for hydraulic cylinder, supply, repair or maintenance.