Stenmar Group is the expert in efficient, high quality and holistic hydraulic solutions. We design, manufacture and optimise hydraulic power units and stock a huge range of accessories in our Sydney warehouse. Our technical expertise and comprehensive services ensure your hydraulic power units and systems run consistently at peak performance.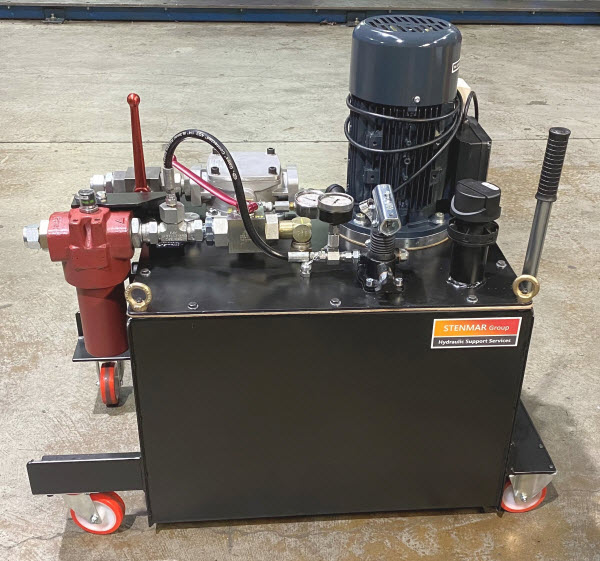 Hydraulic power units - fast!
With decades of experience, we understand the impact delays can have on your production schedules.
Our expert engineers design and manufacture customised power units and provide tailored recommendations for high efficiency and cost-effective hydraulic solutions. In-house design and production capabilities together with world leading hydraulic components allow us to deliver quality power units with built-in reliability.
We design power units with multiple pressure and flow ranges, reservoir capacities and materials compatibility suitable for diverse applications across the civil, construction, transport, mining, marine and manufacturing sectors.
We stock components from premium brands including Hydac, Danfoss, Eaton Vickers, Metso and Parker, plus rare spares.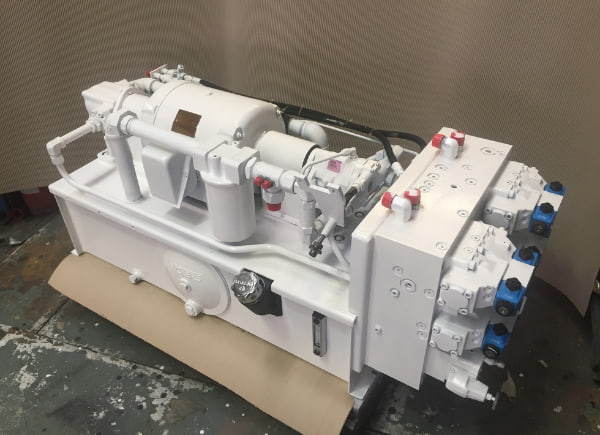 Full range of hydraulic power units
At Stenmar Group, we will size and build your hydraulic power units to suit any application. Options include:
Motors – electric, petrol, diesel powered
Pumps – piston, vane, gear, screw type
Wide range of sizes and outputs
Power options
Control options
Monitoring, feedback and interface options
Mobile or stationary
Reservoir specifications
Filtration and cooling OXiStop
Valves and accessories to suit your needs.
See some of our more unusual work:  HPU design challenges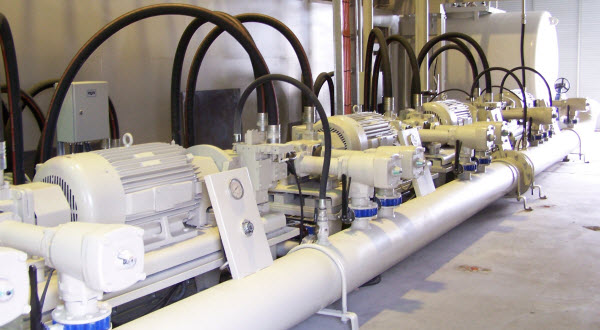 Complete hydraulic servicing
The Stenmar team has the experience. Not only can we design and build a new hydraulic power unit to suit your needs, we can refurbish your older power unit to original or upgraded specification.
We can inspect, service, test and optimise your hydraulic power units to heighten efficiency and cost-effectiveness.
Contact us to speak to an expert engineer for hydraulic power unit replacement, repair or maintenance.