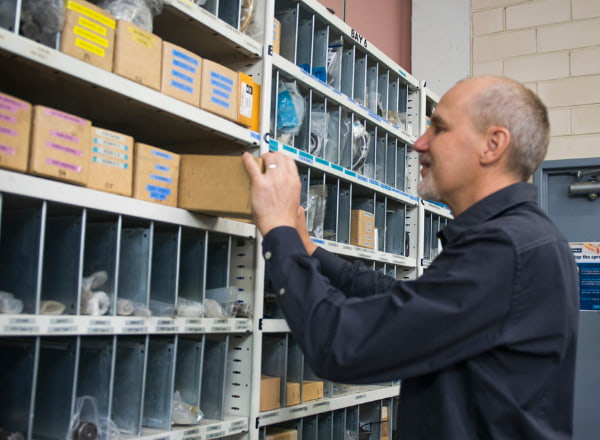 Sydney stock for rapid service
Our huge stock of hydraulic supplies ensures you have rapid access to like-for-like hydraulic parts. We offer fast delivery, around the clock emergency repairs and comprehensive hydraulic servicing, on-site or in our OEM approved workshop.
We stock all major brands – and smaller makes – so you have the widest choice for fast repair or hydraulic system overhaul.
Stenmar also manufactures our award-winning hydraulic isolator, a key safety device suitable for all hydraulic systems.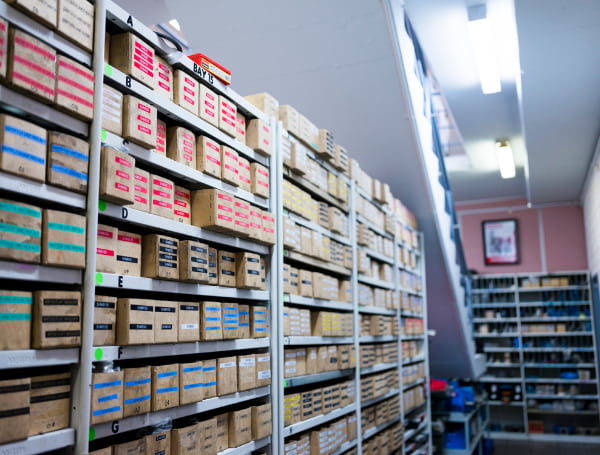 Hydraulic supplies inventory
Our wide range of hydraulic supplies includes:
Stenmar-manufactured hydraulic isolator
Stenmar's BleedSafe hydraulic safety manifold is an award winning critical safety mechanism for hydraulic systems. With one simple motion, it bleeds dangerous residual pressure from hydraulic machinery to achieve a safe state for maintenance or adjustments. In addition, BleedSafe gathers operating pressures for each machine function to a designated safe position to allow monitoring for diagnostic or troubleshooting purposes.
Compatible with existing safety systems, the BleedSafe manifold also provides the option of integration with fire prevention (deluge) systems to limit damage in the event of fire.
The BleedSafe system is the gold standard for machinery safety and compliance helping achieve the requirements of multiple Australian Safety Standards and Mining Design Guidelines.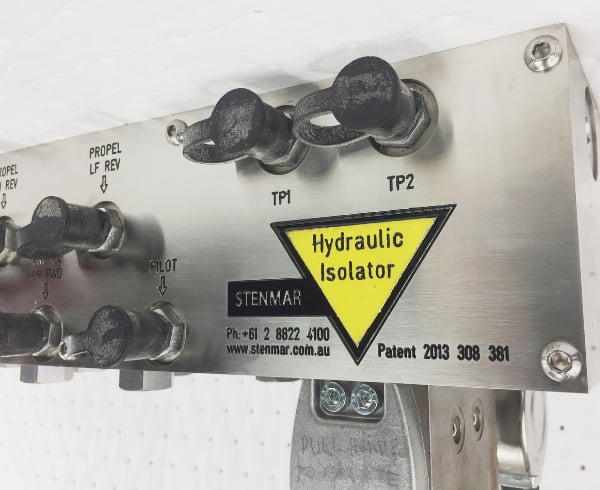 Key features include:
Full isolation of hydraulic power
Instant operation
Bleeds residual pressure
Lockable
Maintains de-energised state
Compliant with AS4024.1,  MDG41  &  MDG3007
Simplified and standardised isolation
Optional integration with emergency fire systems
Installation available
Single and multi-point
1, 2, 3, 6, 7, 13, 15 and 17 bank designs (others available on request)
Optional electrical interface
Fully engineered to withstand very high system pressures.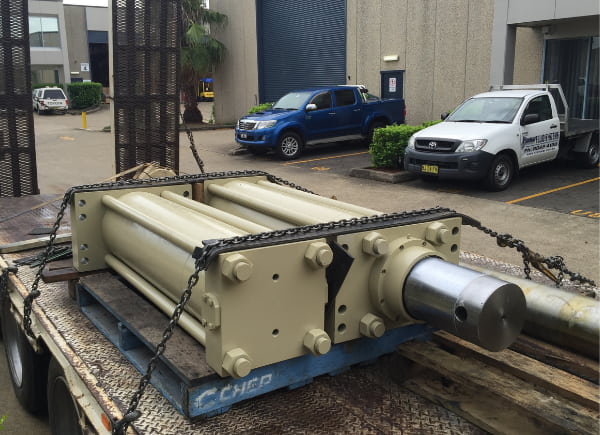 Hydraulic exchange logistics program
As a small player in the global market for hydraulics, Australian customers sometimes experience lengthy delays due to a lack of rarer parts held locally.
We stock a vast range of hydraulic supplies in our Sydney warehouse, including one-off components sourced from obsolete hydraulic systems or those not viable to repair.
Our hydraulic exchange logistics program identifies serviceable parts and catalogues them for future use.
It unlocks valuable 'rare spares' to help us provide fast-response replacement for critical breakdowns or hydraulic servicing.
We have the parts you need right now in our Sydney warehouse. Contact our engineers for high-quality hydraulic supplies plus rapid delivery and installation.